Van Every Family Chiropractic Center is very community focused.
We are proud supporters of:
Royal Oak Chamber of Commerce
Relay for Life
Relay For Life is a life-changing event that helps communities across the globe celebrate the lives of people who
have battled cancer, remember loved ones lost, and fight back against the disease.
Oak Apple Run
Promotes a healthy way of living and the whole family has fun doing it
Helen Keller Elementary School PTA Silent Auction
This raises money to improve the elementary school
Bishop Foley Catholic High School Girls' Night Out Annual Event
A Luau Event for the girls attending to have fun before the school year is up
The Rotary Club of Royal Oak Annual Youth, Education & Service (YES) Fundraiser Auction
Funds are used for scholarships to Royal Oak Highschool students and other local/international projects
Royal Oak Nature Society Annual Fundraiser
This raises money for Tenhave Woods & Cummingston Park improvement projects, and for our new arboretum
in Worden Park East
Gilda's Club Annual Family Walk
Their innovative program is an essential complement tomedical care, providing networkingand support groups,
workshops, education and social activities.
South Oakland YMCA's Strong Kids Campaign
Money goes to teaching children positive behaviors in programs and allows them to explore their talents.
The money also provide scholarships for child care, after school programs, summer camps, sport programs and membership.
The Royal Oak Optimist Club's Annual Bowlabration Event
Allows children to go to the bowling alley and have fun!
Troy Chamber of Commerce Annual Tee Off FORE Troy
It helps Troys Chamber members stay connected with their local business' and continue to helpthem
out with contacts and information they need to keep running!
American House of Royal Oak
American House provides basic commodities for the Seniors of Royal Oak, MI. They provide things for those seniors that the seniors could not normally afford like blankets, pillows, toothpaste, and any other basic needs of life. American House Foundation is a great place to donate and Van Every Family Chiropractic Center is delighted that we can help those in need.
"Keeping It In C-Town"- Clawson High School All Alumni Reunion
The Clawson High School Reunion Committee for the class of 1992 will be hosting a fall fundraiser for the Clawson High School Performing Arts Boosters and the funds go towards the supplies the performing art students need to do their best!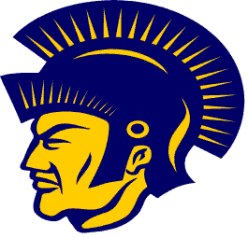 Boys and Girls Club of South Oakland County Annual Auction and Strolling Dinner
This charity allows the Boys and Girls Club to have the necessary funds they need to continue their programs for now, and in the future. The Boys and Girls Club services over 2400 children with structured programs in Character and Leadership Development, Education and Career Skills, Health and Life Skills, all while raising awareness of the dangers of alcohol and drug abuse!
Oak Arbor School of Rochester, MI
Oak Arbor is a Non Profit school that is open enrollment for students Pre-K to 8th grade.